Home
Details

Written by:

Bucky Builder

Category: Uncategorised
Hits: 49
Mayor Bucky Builder talks SimCity BuildIt
Hello all! I'm Mayor Bucky from SimCity BuildIt. My city is named Ghipaland. You can call me Buck the Builder, Bucky, or heck even just plain ol' Buck.
In this article I hope to help guide some of the newer players away from things that harm them, or are unproductive. And you veterans will likely nod and smile, and maybe have input to share. I'm not going to dig deep into any one aspect, maybe that comes later. This article is more a general overview of the game. There are a lot of "nuts and bolts" articles on Reddit, by the way,
My SimCity BuildIt City Name
Ghipaland isn't some weird foreign language thing. It's not English either. Nor is it a really a real word. Yet, it is. Ghipa is what my granddaughter started calling me when she was just a little bitty thing. And the name stuck.
Soft G,-long E followed by Pa. It is short for Grandpa. Ghipa probably means something weird in some obscure language. Like booger eater, dufus, or something.
Details

Written by:

Bucky Builder

Category: Uncategorised
Hits: 42
Coronavirus Effects and the Human Connection
As a blogger, albeit part time, I am acutely aware that many of you are looking for information on Coronavirus and how it effects humans. Based on the title, if you're here, you may feel misled. However, this article is more on how Covid19 has effected us beyond the pandemic itself. I'm more interested in, as a society, how it affects us all as a whole. I would LOVE to hear your thoughts here! As the cheesy commercials say, "We're all in this together!"
Should you be looking for effects of Coronavirus on the human body, click here!
I'd rather medical professionals inform on that topic.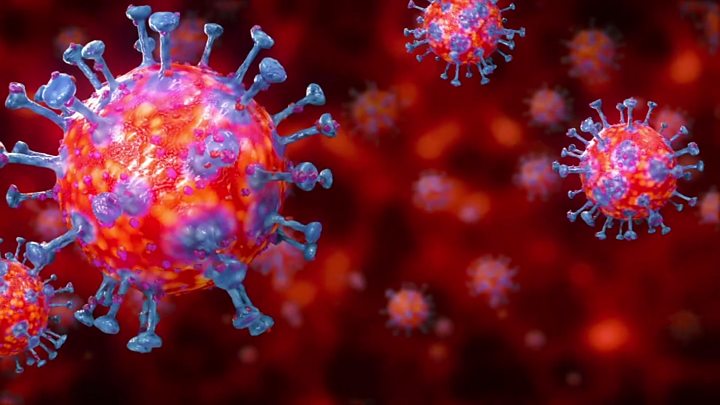 The Long Pause
Before I get going on this, I want to thank all of the long time readers of my articles. I have been way too busy with my day job to sit down and scribble out an article, let alone the 150+/- articles that I ought to have written in the last eight months or so. I also re-discovered love of SimCity Built It (article hopefully coming soon) in which I partake in my off-time. So, well, writing has been low on my list of things to do. There, I said it. Besides, I'm not much of a writer anyway. The number of times my articles have been read, and what some people tell me begs to differ, but all I can say is, there are meds for that, people. Y'all are cray cray.
Yet, this morning, I'm sitting here remembering all the stuff I have dealt with these past few weeks and I figure, what the heck! Let's embark on a written journey. Or fiasco. Whatever.
Details

Written by:

Bucky Builder

Category: Uncategorised
Hits: 41
ZeeGee Taste Test of New Twinkies and Ding Dongs
Here she taste tests new Twinkies, the Orange Creme Pop, and Chocolate Peanut Butter Twinkies, and also the new Peanut Butter Ding Dongs, giving scores for each.
ZeeGee, has a new YouTube channel. Yep, she's a Vlogger!
She has been a big fan of vlog folks for some time, and honestly, she took to this like fish to water.
"Welcome to my channel. This is my first video, and today I have some treats for you guys! I have some Orange Creme Pop Twinkies, and Chocolate Peanut Butter Twinkies, and I got some peanut butter ding dongs.
I'm going to show you all, I'm going to try out all of them, and see what I think, and you guys think, and I'm going to rate them all 1 through 10.
Read more: Twinkies New Flavors - Ding Dongs New Flavor Taste Test
Details

Written by:

Bucky Builder

Category: Uncategorised
Hits: 47
BBQ Chicken - BBQ Pit Boys Style
The BBQ Pit Boys have an enormous following, and for good reason: they rock! So when I'm going to BBQ something on the grill, one of the first places I turn to for knowledge is these bearded rock stars of BBQ. This weekend we talked about cooking up some BBQ chicken, so of course I visited their website, bbqpitboys.com! We'd bought a large number of legs, however, poultry kinda of scares me. I brought the chicken, the Boys brought the expert advice.
Learn from the Best
BBQ cooking, or grilling, isn't rocket science. However, some of us, like me, are idiots with this stuff. I learned at the knee of my step dad how to BBQ as a child, but first, I did not pay attention, and second, he was much to impatient to teach. He was bad it teaching, that is to say. Adding to that, I have always preferred my meat well done. I know, zip it, I have gotten over that, learned the error of my ways.
However, with chicken, or any other poultry, you must cook it thoroughly, yet not over cook it, and that's what scared me, finding the right balance. Done enough, but not over done. Not fully cooked, you get everyone sick. Too done, and it's chewy and gross.